Skytube 250
Skytube tubular skylights are the perfect way to light up your home with beautiful, natural light.
The Skytube 250 tubular skylight is perfect for lighting up smaller internal areas in the home such as hallways, entrance ways, bathrooms and toilets. With unique features including the durable Miro-Silver light tube for 98% reflectivity and the Variable Pitch Adaptor (VPA) for a straighter, more reflective tube, the Skytube 250 is an excellent solution for natural lighting requirements. Specialist flashings for all standard roof types are available.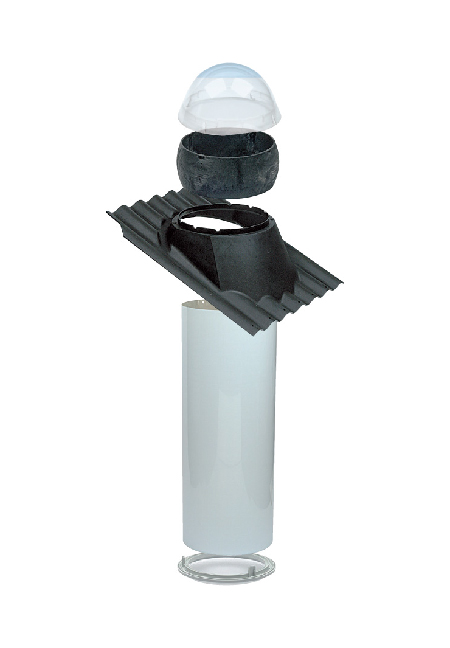 Variable Pitch Adapter
The unique Variable Pitch Adapter (VPA) keeps the Miro-Silver tube straight providing better reflectivity with no angle adapter required. Only available on the Skytube 250 models.